Welcome to the Alumni page of the Department of Civil Engineering where you can stay in touch with classmates, read news and profiles, find employees and more…
Register | Login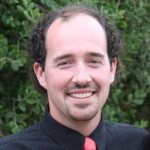 Christiaan Jurgens
Mr
Construction Management
Qualifications/Research Area:
MscEng (Civil)
Year Graduated: 2007
cj@sun.ac.za
If you have not registered as an Alumnus then, please register here. Once registered you will be emailed a password, then you can Login here and the form to add an alumni will be displayed below. Thank you
---
Please login to view this form
If you would like to keep up to date with alumni events, please register on our site and we will keep you posted. The Faculty is turning 70 in 2014, so there are various events planned, including:
Opening of the SmartTravel Laboratory in late June 2014
Opening of the new Concrete and Structures Laboratory – date to be confirmed
Contact Johann Andersen (jandersen@sun.ac.za) for more information.

Alumni of the Engineering Faculty attend a reunion at Durbanville Hills Winery in November 2013.